We've had a couple of hundred success stories here at CalledTogether, but its rare that we get the whole story with the permission to share it. Ben and Susan were gracious enough to write in their story and give us permission to share it.
It is a joy to celebrate when the Father brings a new family together and sends them into a life of service. Congratulations, Ben and Susan!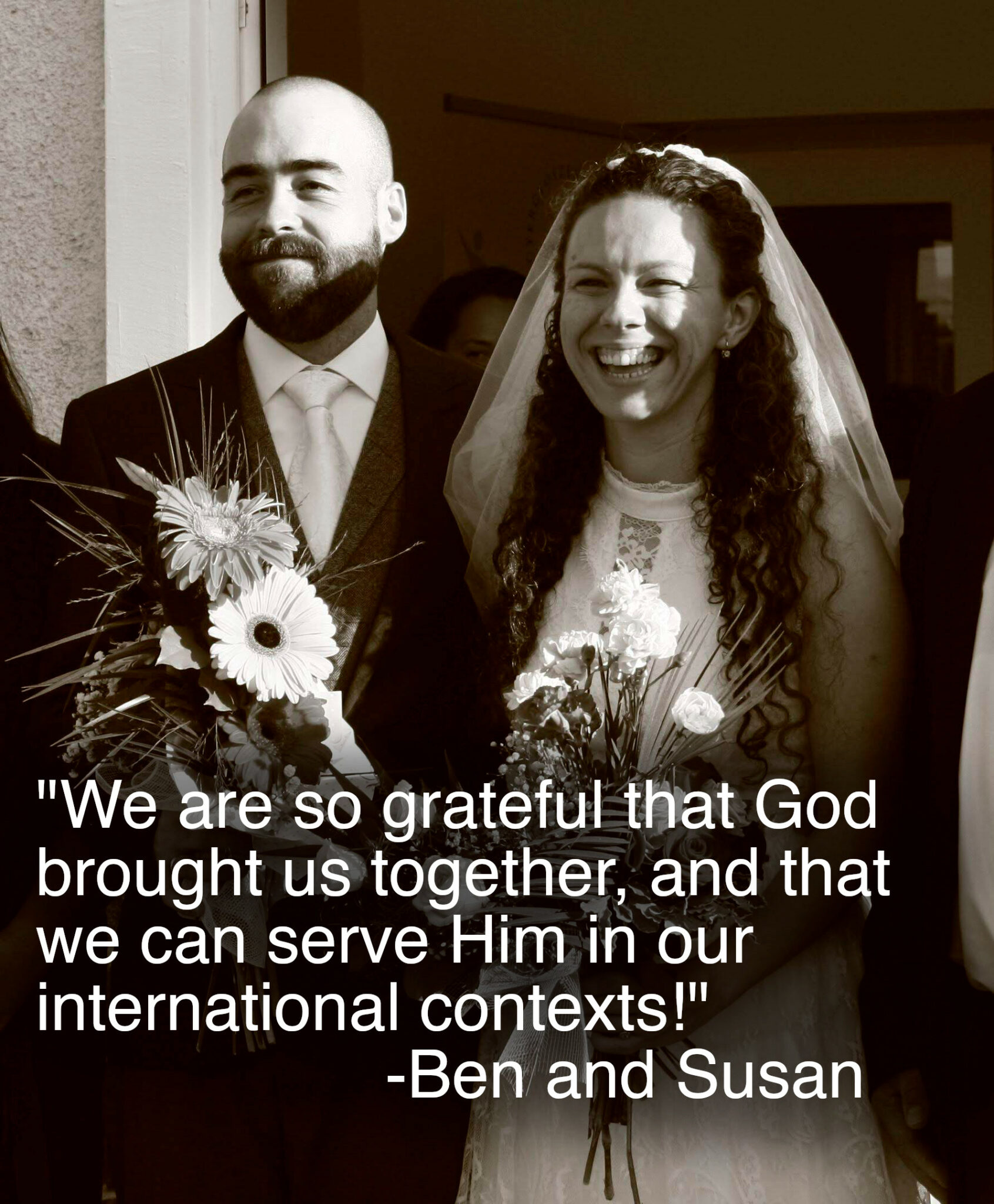 Ben and Susan started talking on CalledTogether around Christmas. CalledTogether was the only dating website that Ben had tried. Susan had been on several dating websites for about 4 years with no success. Ben was serving in Africa and Susan was serving in Europe. After a few messages about beliefs and calling, he asked to call her. They talked for two hours the first time. It amazed Susan that she could talk for so freely with someone!
A month later, while Ben was on a layover, he stopped by to meet her for the first time. It was Valentine's Day, and they had a lovely dinner and tour of the city. That week, they started calling and video-chatting nonstop, which led to four months of long-distance relationship. They would stay up late into the night talking about their backgrounds, experiences overseas, and sharing "2 Truths and a Lie". One conversation lasted 8 hours! They decided to end their long-distance relationship¬––by Ben moving to Europe and proposing to Susan there!
They had two wedding celebrations. One was in Europe and the other was with their families back at home, one year after they first started talking! Susan ended her story, "We are so grateful that God brought us together, and that we can serve Him in our international contexts!"